Top hairstyling looks for spring at Wigs & Warpaint hair & beauty salon in Sheffield
Let the skilled and talented hairdressing team at Wig & Warpaint's award winning hair & beauty salon in Sheffield help you kick off spring in style with a stylish new hair cut or fresh new hair colour.
We have put together a guide of what we think will be hottest hair looks for Spring 2017 to help inspire you to get the perfect spring look for you!
At Wigs and Warpaint we pride ourselves on keeping up to date with all the current hair colouring and hair cutting trends and offer the highest level of expertise to ensure that your perfect spring hairstyle is achieved.
Hair colour contouring at award winning Sheffield hair salon
Hair colour contouring is where the clever placement of dark hair colours make an area of your face look smaller and lighter shades are used to open up and widen narrower areas.
Illusions to flatter your face shape with colours are created to enhance not just your face but your hair, giving sensational hair colouring results. Contouring with trendy vibrant hair colours as well as softer, paler blonde hues are all achievable.
The experienced hair colourists at Wig & Warpaint's Sheffield hair salon can discuss with you how best to create bespoke colouring to add depth, texture and shine to your hairstyle that will truly enhance your natural facial features.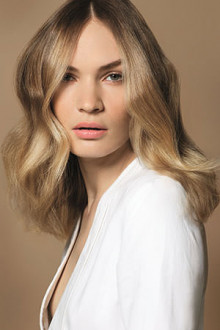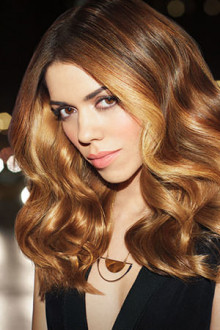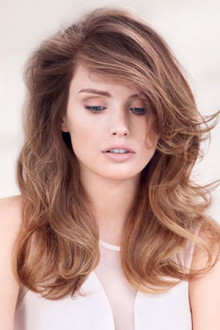 Hidden rainbow hair colour
Be wild and have the latest on trend unicorn inspired hair colours. Enjoy all the colours of the rainbow in your hair or for a diluted version opt for pastel hair colours instead.
Hide the rainbow colours within your hair to allow it only to be seen as you move your hair by cleverly tucking the rainbow colours beneath the layers of your hair. This attention-grabbing hair colouring trend for Spring 2017 creates both a fun and playful hairstyle.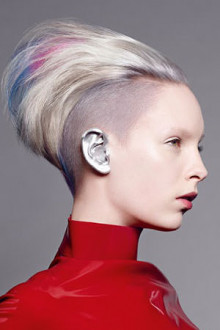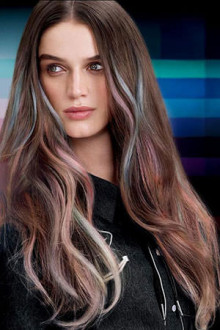 The grunge hair styling look
The grunge hairstyling look is a big trend this season and there are plenty of ways the team at Wigs & Warpaint can work some grunge attitude into your spring hairstyle.
This trend is inspired from the 90's and is all about attitude and not being afraid to show it! For a typical grunge inspired look wear your hair in plaited pigtails or loose and messy top knotted styles.
For a slightly more groomed grunge hair styling look use hair curling tongs to create a wavy, relaxed look that will have you looking bang on trend.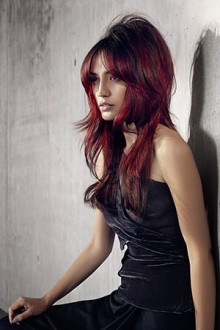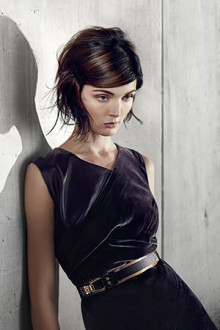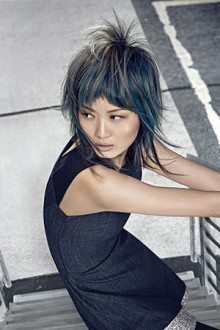 The textured ends hair styling look
Give your long hair some serious kick with the addition of some chunky layers or try some choppy layers to add some amazing texture to your short haired look.
Tectured, messier looking hair styles are key to this spring season look. Hair can be thinned at the ends to create a lazy haired, dishevelled hairstyle.
You'll be amazed by how interesting you can make this versatile, gorgeous hair style look! Create a textured, messier look to the ends of your hair to have one of the hottest Spring hair styles around.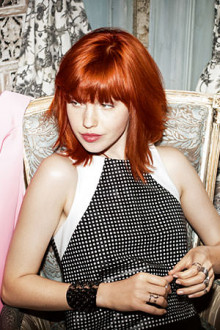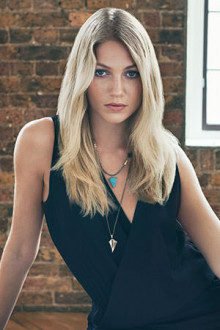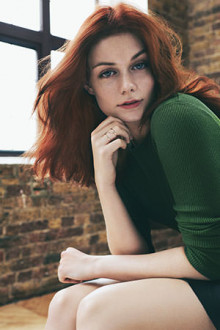 Book your spring hair appointment at Wigs & Warpaint hair & beauty salon in Sheffield
To book your spring hair colour service or hair cut at our award winning Sheffield hair salon or require further advice on how best to achieve your perfect spring hairstyle, call our skilled team on 0114 270 0336 or book online.
Need further hairstyling inspiration? Then check out our NEW hairstyle picker here. You can filter through a range of hairs colour choices, longer hair length looks as well as styling ideas for shorter hair.
Take a look at our offers page as well which we update regularly. It includes some fantastic discounts on a range of hair cutting and hair colouring services at our Sheffield hair salon.
---